As part of its long term strategic partnership with Nes Kommune SCS has designed a Pocket Farm development project
consisting of four houses, an agricultural barn, and agricultural land where to grow food for the families. The intention is to
lease or sell the sites to those who want to live in a rural setting and do a limited amount of agricultural activities, and yet be
close enough to Oslo to be able to commute.
In addition to the design of the four pocket farms SCS has built an agricultural barn that will be divided amongst the four
residents and serve to store agricultural produce, machinery, and animals.
Dystlandhaugen Farm, founded in the XVIII century, is currently owned by Terje and Elisabeth Maarud, who are the initiators of
this project.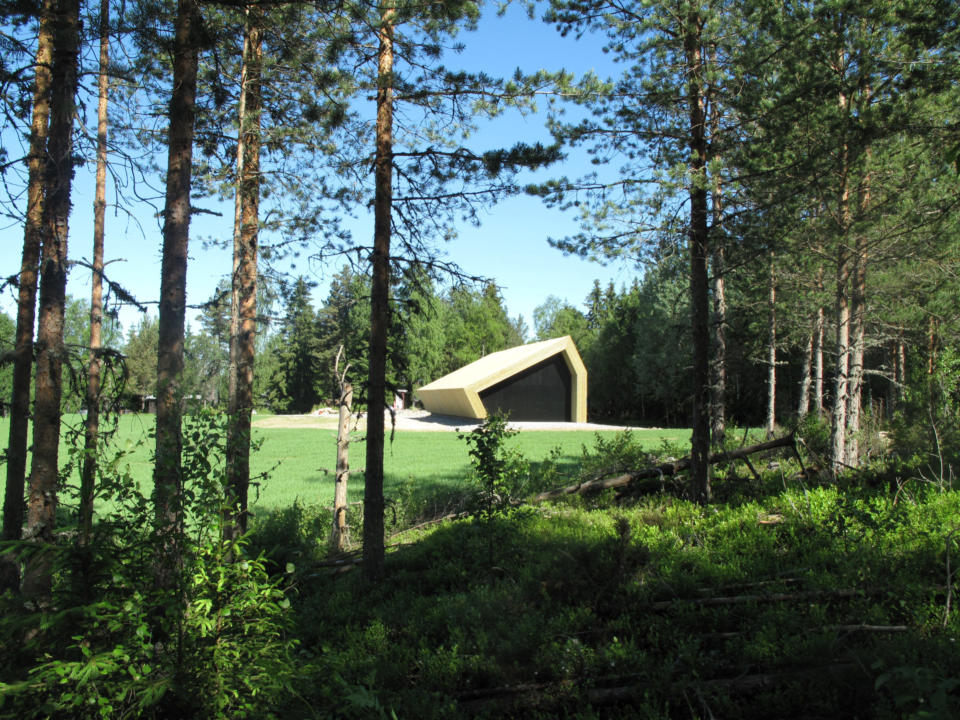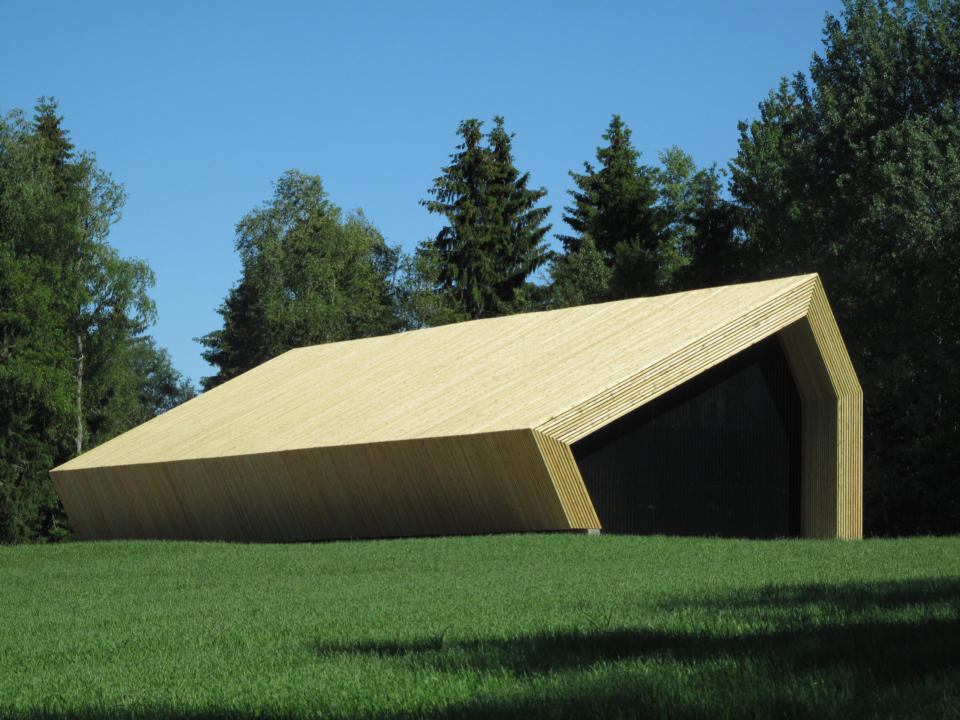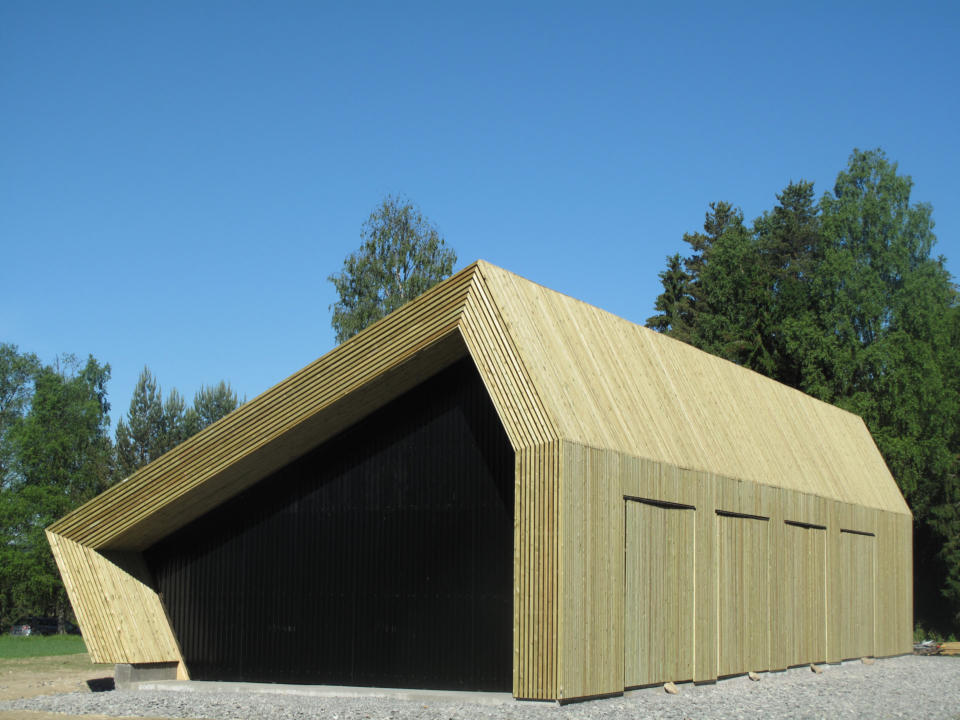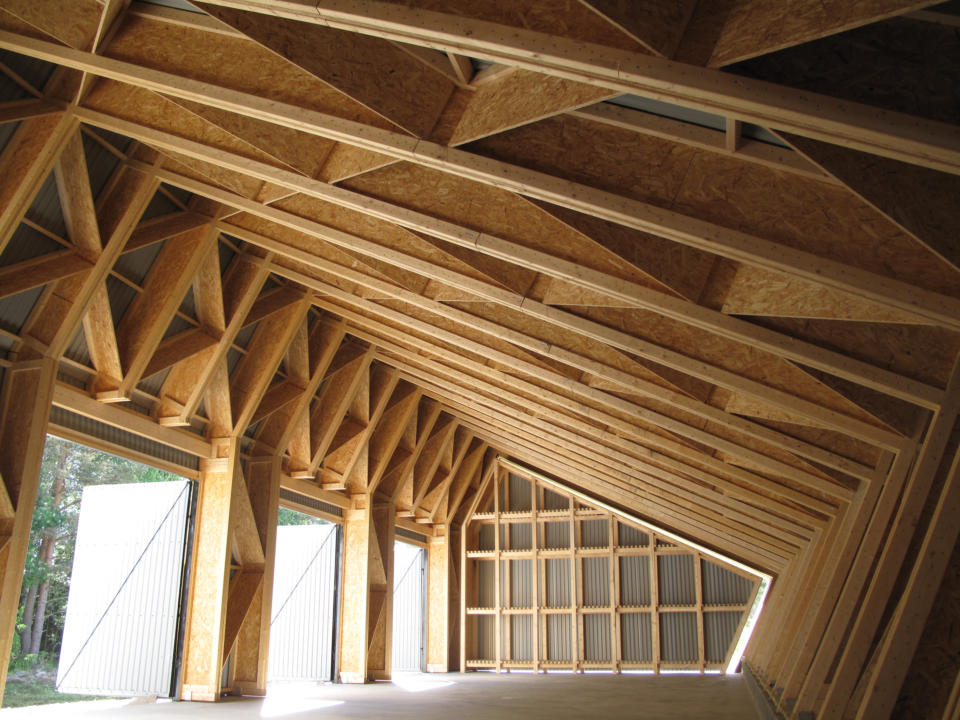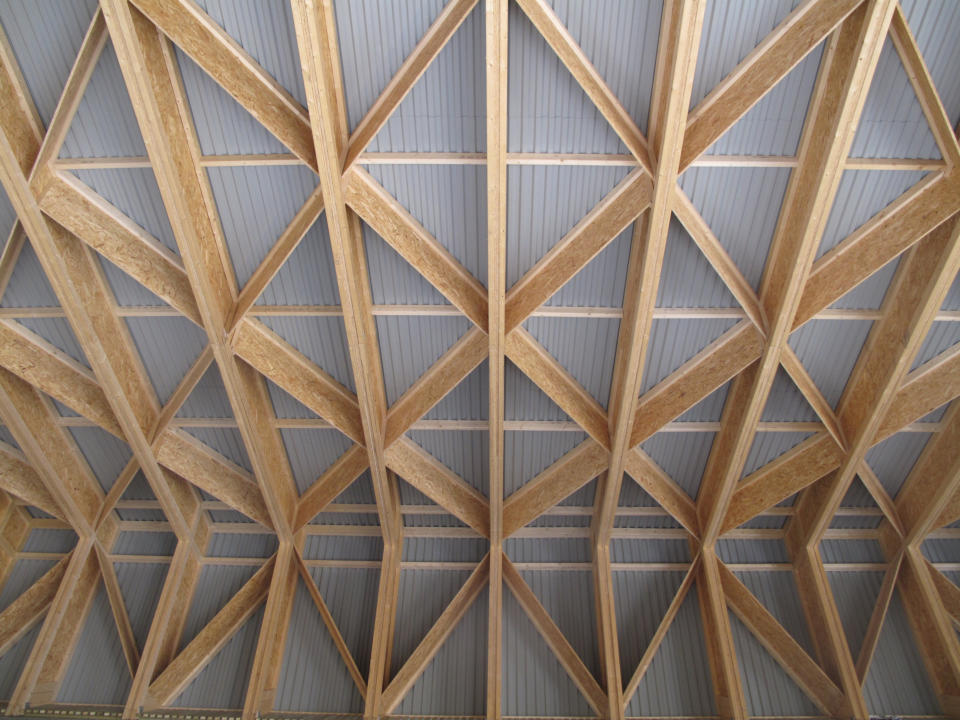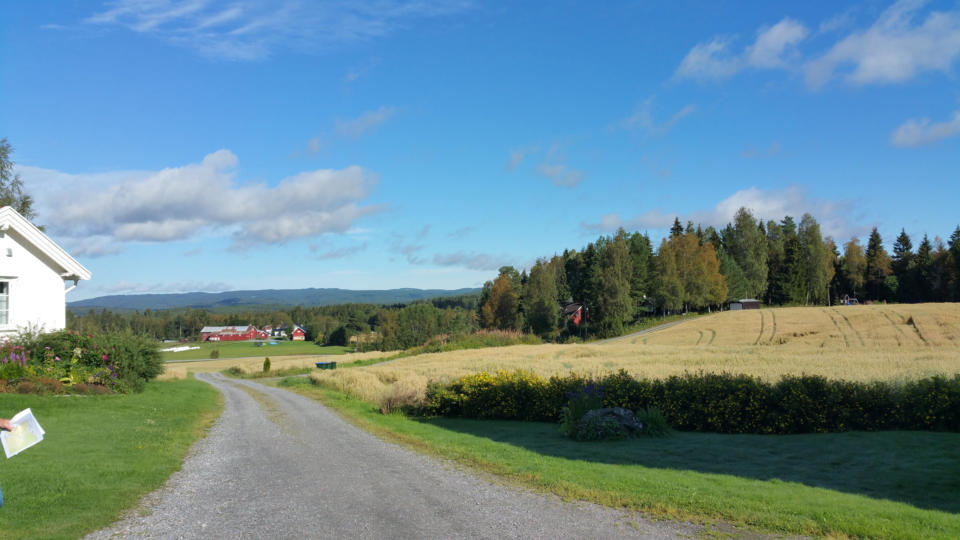 From Dystlandhaugen Farm, view of the site.
Site:
Dystlandhaugen Farm, Nes, Norway.
Client
: Elisabeth and Terje Maarud
Students:
Alberto
Ballesteros
Barea,
Jon
Erik
Dybedal
Brekken,
Sara
Cais
Soler,
Hiu
Yeung
Amos
Chan,
Raphael
Fournier,
Ingri
Heggebø,
Jørgen
Joacim
Høy,
Silje
Loe,
Bao
Trung
Mai,
Alexandra
Niedermayr,
Sigurd
Strøm
Nørsterud,
Johann
Sigurd
Ruud,
Marc
Sanchez
Olivares,
Johan
By
Sørheim, Marine Vincentz, Vjera Sleutel.
Staff:
Christian Hermansen and Marcin Wojcik
Structural Eng.
: Felice Allievi DOF, engineers
Sponsors
:

The Design
The design of the barn emerges from an extension of the undulating topography, which the building picks up and extends,
generating the volume required by the functions of the barn. In order not to disturb the continuity of the topography, the the
entrance doors are placed at the back in the space between the building and the woods. The greatest integration of the barn
and the topography will occur in the autumn when the colour of the barley matches that of the cladding of the barn.
In pursuance of the integration of the barn to its landscape, the expression of the building envelope is highly muted, and
consists of 23 x 36 mm treated softwood battens with 23 mm space between them through which one sees the black metal
roofing sheets.
It is in the interior that the envelope of the barn displays its structural articulation. The choice of OSB sheets as the main
structural material was due to economic and ease of building reasons. The dimensions of the structural members reflect the
fact that OSB is not a commonly used structural material. However, once commited to OSB we pursued the idea that it should
perform all the functions required by the structure, without having to add other elements.
The
materials
used
in
the
building
are
OSB
and
untreated
softwood
for
the
structure,
corrugated
metal
sheets
in
roof
and
walls,
covered by treated, spaced, softwood battens.
The Barn seen from the sorrounding woods.
Front of The Barn seen from the barley fields.
The rear of The Barn showing the four 3m x 3m double entrance doors.
Interior of The Barn with open doors and storage shelf at the back.
The Barn structure, composite OSB and softwood frames and diagonal bracing.