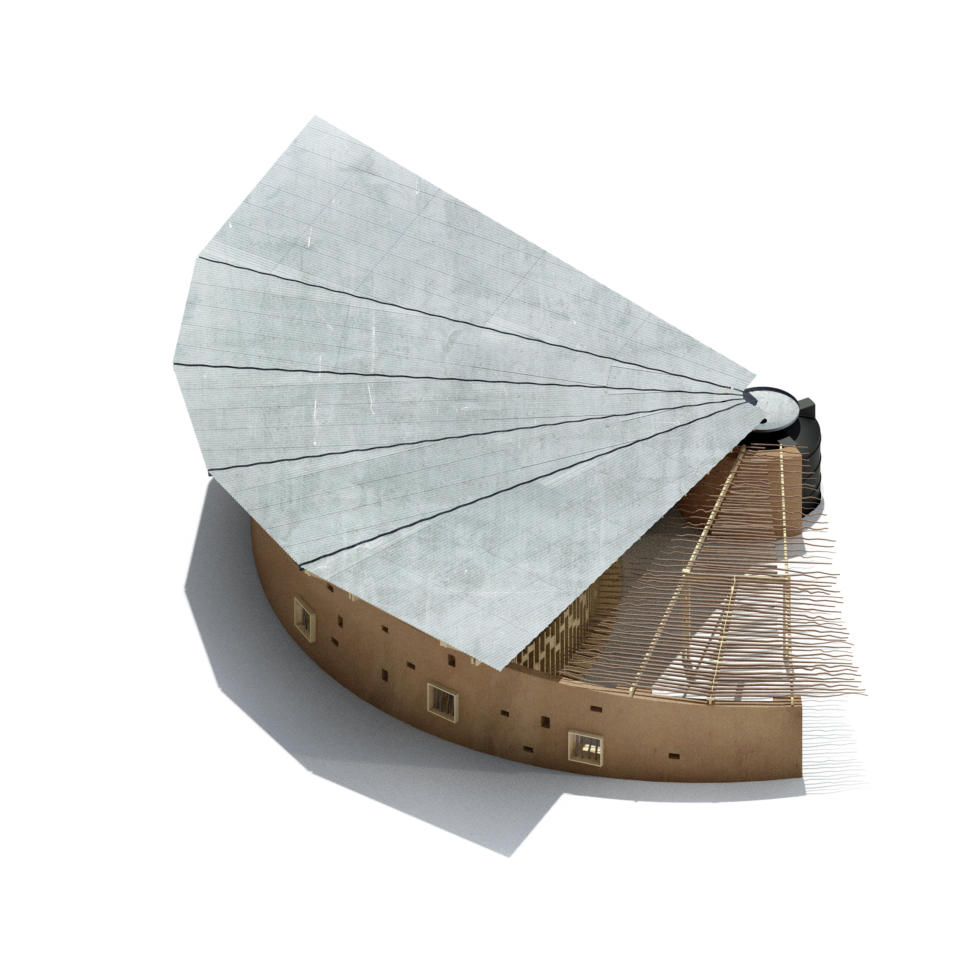 Eco Moyo is an educational Community Based Organisation located in Ezamoyo in Kilifi county, Kenya, providing free Montessori based education to children from
poor families. Eco Moyo have recently bought a 5 hectares site half an hour drive from Kilifi town center. The site has a house, and Eco Moyo is building the
infrastructure necessary to make it usable as an education centre. During 2017 they built living accommodation for 20 pupils and the teaching staff so that they can
move operations to the new site. The development plan for Eco Moyo Education Centre consists of two parts: The first is

Eco Moyo Primary School

which is
modelled on Green School Principals and the Montessori Education Method, emphasis is on practical approaches to each subject together with ethics, ecology,
training in individual thinking and communication skills. The second part is

Eco Moyo Farm

which will be based on Permaculture Principals for the cultivation of
food crops, timber and animal husbandry. The goal is to meet the consumption needs of students and staff, while functioning as a demonstration site for locals and
visitors. Eco Moyo have asked

The Scarcity and Creativity Studio

, AHO to design and build two classrooms on their new site.
The Scarcity and Creativity Studio (SCS) spent 5 weeks in Eco Moyo building two classrooms for 20 students each, with adjoining pergolas which shade outdoor
teaching areas . Materials used were coral stone blocks rendered with 1:12 parts cement and local earth. To the back of each classroom the 'light wall', which is
built of planed softwood, allows for ventilation and the controlled penetration of natural light. The roof trusses are built with softwood and covered with
corrugated metal sheets. The roofs drain all rain water into two large water tanks to the back. A fabric ceiling hung under the trusses will stop radiation from the
metal roof sheets from reaching the occupants.
(For more details of the Eco Moyo Education Centre see
http://www.ecomoyo.com
and
https://vimeo.com/168526235.
for the development of the project see
https://scskenyaoslo.wordpress.com/
)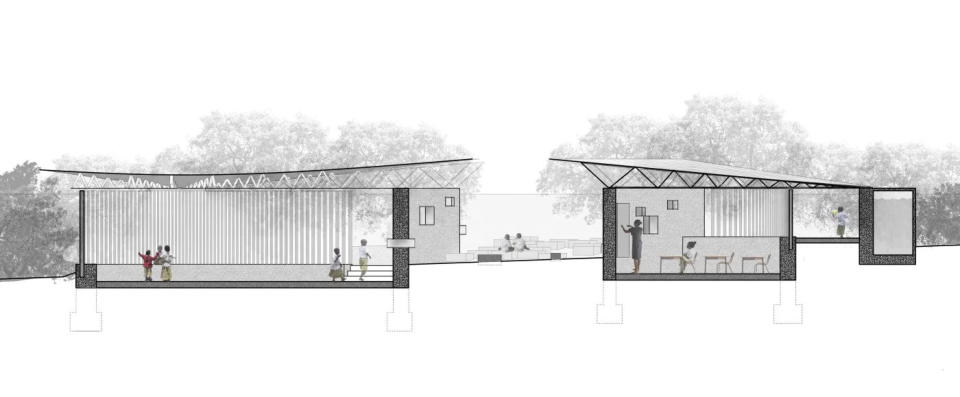 Eco Moyo, the two classrooms, render before construction
Eco Moyo, the two classrooms, design sections

Eco Moyo, the two classrooms, photo from the back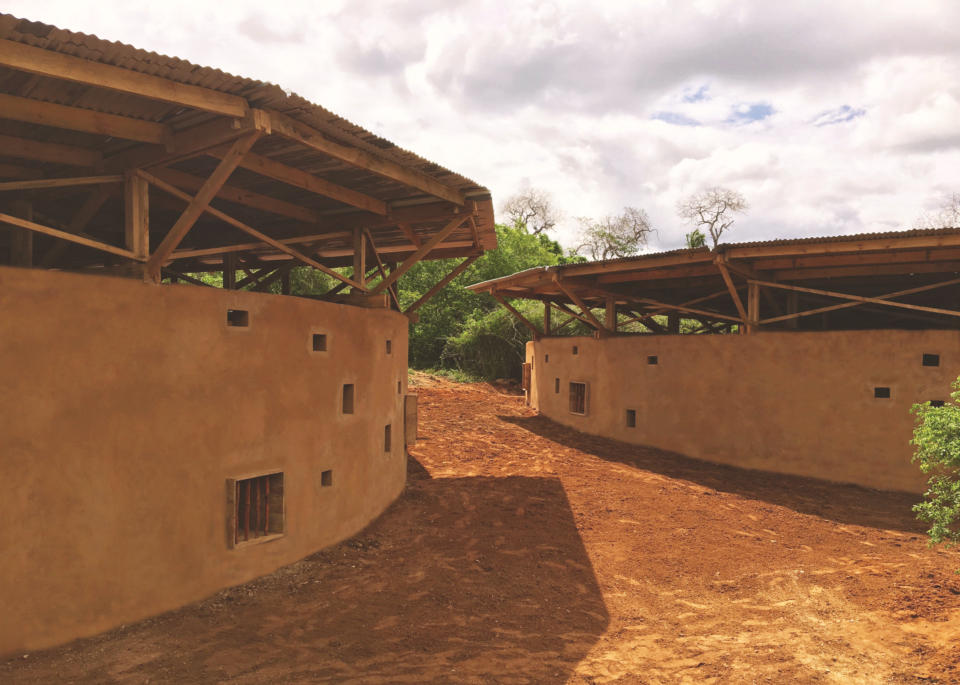 Eco Moyo, the two classrooms, space in between the classrooms
Eco Moyo, entrance to classroom 2

Eco Moyo, classroom 1, interior and exterior teaching spaces.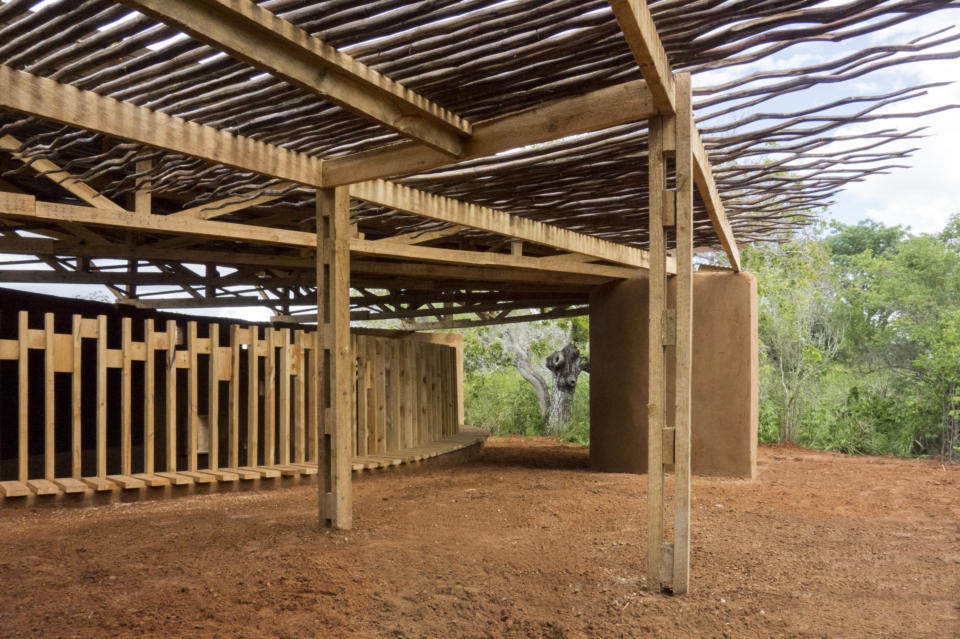 Eco Moyo, pergola outside classroom 1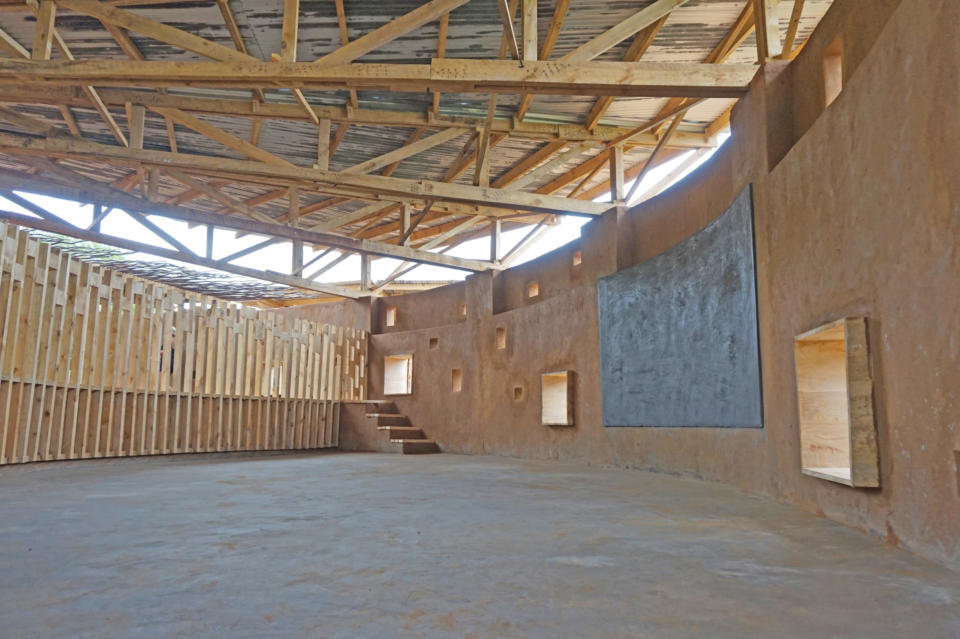 Eco Moyo, interior classroom 1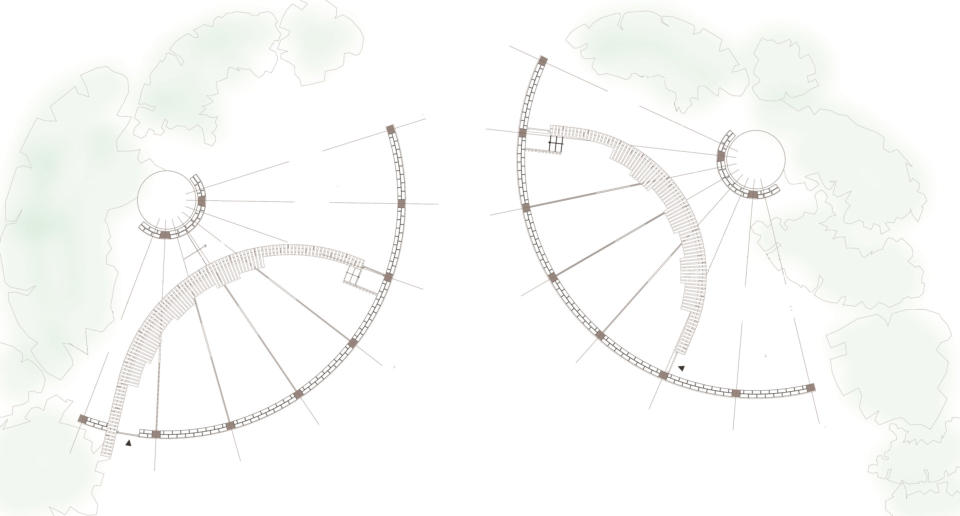 Eco Moyo, plan of the two classrooms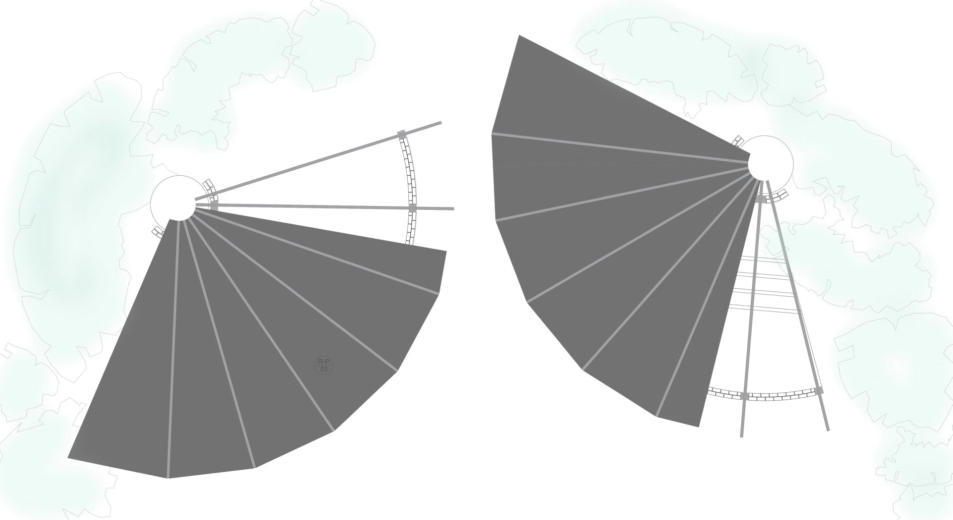 Eco Moyo, roof plan of the two classrooms, drains into water catchment tank.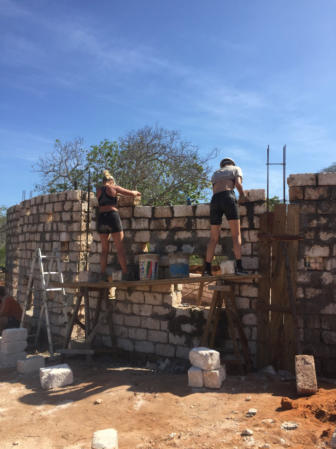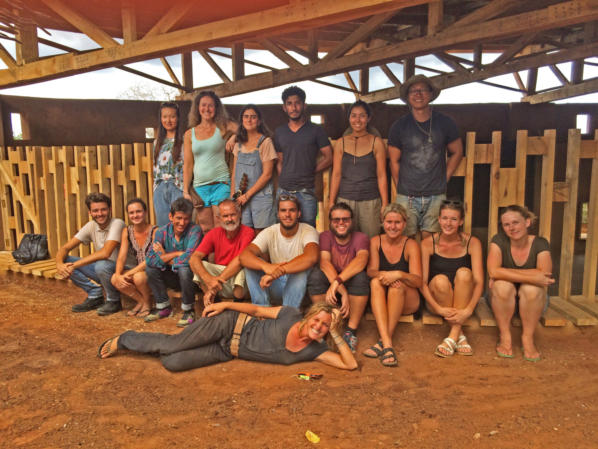 The Team:
Mina-Matilde Håøya, Kevin Benny Kuriakose, Seppe Claes, Lena-Marí Nordli, Laura Brasé, Miquel Benedito Ribelles, Katherine Bylett, Bao Trung Mai, Jingyi "Birdy" Xu, Maria
Lagging, Bianca Suárez Steckelmacher
SCS:
Christian Hermansen, Solveig Sandness, Joseph Henry Kennedy Jr, Jan Kazimierz Godzimirski
Structures:
Felice Allievi, (Degrees of Freedom), Solveig Sandness (AHO)
Sponsors:
The donations from sponsors paid for a significant amount of the materials used in the construction, the remainder was financed by Eco Moyo.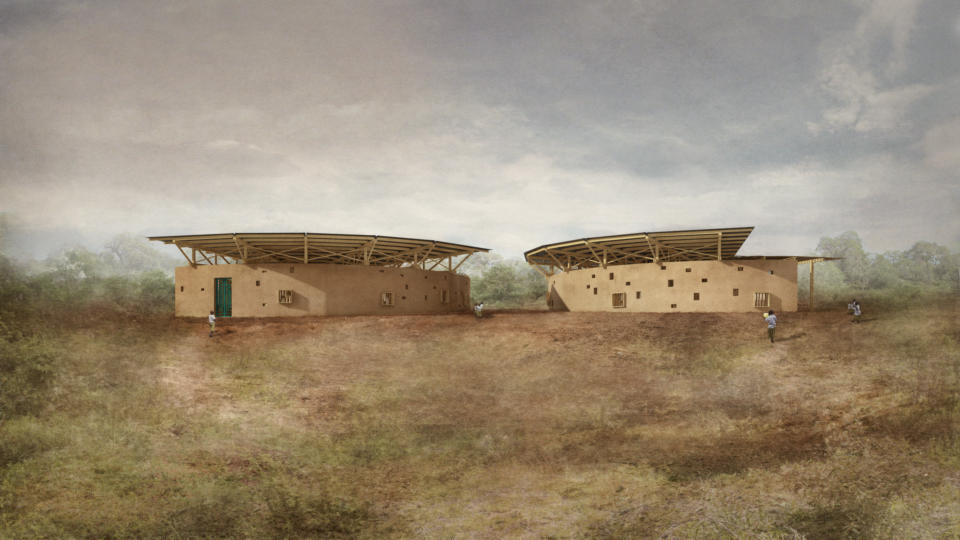 Eco Moyo, Axonometric of one of the classrooms.